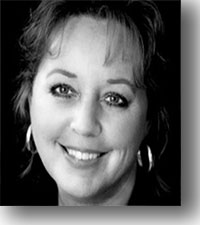 Linda Albrecht
Hi, I'm Linda. I live in Minnesota with my husband David and 3 of my 4 children - Jessi, Luke, and Cort. My oldest son, Cole lives in our hometown, also. My children are my pride and joy and my greatest accomplishments. It is because of them that I scrapbook. I love this hobby and all of the rewards that it has brought into my life. I truly feel blessed to be part of this industry, through design teams and published work. I am so excited to be a part of the Scrapbooks 'N Stickers Entourage! I hope you find my work something that you come back to visit often!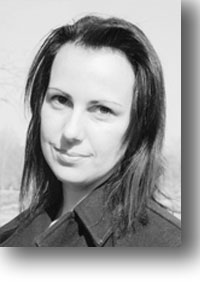 Jessica Bergos
Hi, I'm Jessica. I live in Southwest France with my dear husband, Cedric who I married in 2002. I am a full-time mother of two gorgeous little boys – Ugo, 3 and Oihan, 16 months. I have been scrapbooking since 2003 and bcame addicted immediately ! I love to scrapbook my children and also love photography. I am very proud to be part of the Scrapbooks 'N Stickers Entourage and look forward to sharing my work with all of you !!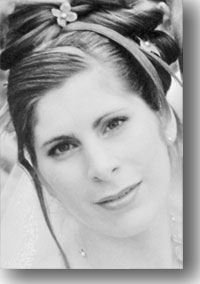 Emilie Filipowski
Hi, I'm Emilie. I live in Eastern France, near Switzerland with my husband Vincent. I started scrapbooking just after our wedding, in October, 2005 as I wanted to have beautiful memories of this wonderful day. I am a teacher by day and scrapper by night. I love scrapping all kinds of things (12x12 layouts, canvas, boxes, mini books) and love different highly embellished styles (mainly heritage, vintage and shabby chic). I'm very excited about my opportunity being part of the Scrapbooks 'N Stickers Entourage and look forward to a great year on their 2008 Team. I hope you find much inspiration from them!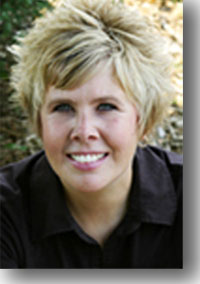 Greta Hammond
Hi, I'm Greta. I live in Indiana with my husband Wade and am mama to my two children Liam and Ashlyn. They are the subjects of thousands of pictures and the main inspiration for my pages. Scrapbooking has changed my world. It has given me an appreciation for the little details in life, challenged my love of photography to reach beyond the average picture and exposed a creativity that I never knew I had. Scrapbooking has become my passion. I discovered this amazing hobby about five years ago after my son was born. I needed an outlet after deciding to be a stay-at-home mama and scrapbooking proved to be that and so much more. I am inspired mostly by my photographs and the story I want to tell. Everything starts there. I am honored and thrilled to be a part of the Scrapbooks 'N Stickers Entourage. This is an incredible hobby and I love sharing it with others.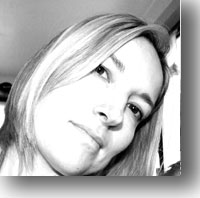 Corinne LeClercq
Hello, my name is Corinne! I live in Eastern France, near Switzerland. I am a full-time mother of three children. They are Damien 15, Lorina 3 and Marien 4 months. I have been scrapooking since 2005. I LOVE to scrapbook my children. I try to participate in scrapbooking each and every day and have what I would consider an eclectic style. I am very proud to become a part of the Scrapbooks 'N Stickers Entourage!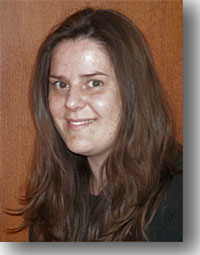 Angélique LeRoux
Hi, I'm Angélique. I am 36 and live in Cherbourg in northwestern France with my husband André and our lovely 9 year old girl Romane who is the subject of most of my scrapbook layouts. I started scrapbooking in December, 2004 and have been addicted ever since. There is not a day without anything scrapbook related in my life. I love this craft because it has given me a way to preserve memories and tell the story of my family. I love the satisfaction of creating with my hands...and with my heart too. I would say my style leans towards shabby chic and vintage. I love distressing, aging and stitching. What is important for me is to bring emotion, love and sweetness in my layouts. I am so thankful, excited and proud to be invited to join the Scrapbooks 'N Stickers Entourage.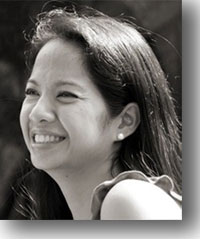 Ria Mojica
Hi, I'm Ria! I reside in Manila, Philippines and am wife to Buddy, mom to 3 kids – Luis 7, Nadya 5 and Bianca 2. I have been a stay at home mom for five years. I specialize in cake decorating and am exploring photography. I started scrapbooking after a trip to Disney World in 2003 and have been hooked ever since. Layouts for my daughters tend to be more romantic, while those for my son are more colorful and playful. I'm not locked into any specific style, but lean toward clean lines. I am so addicted to scrapbooking that my husband has banned me from entering my scrap room when he comes home from the office ! In the Philippines, I am part of the Scrappin' Moms which is a group offering services and workshops to help grow the scrapbook industry here. We hold a Scrapfest two times a year plus have a monthly e-zine which I'm Editor-In-Chief of. I'm excited to become a member of the SNS Entourage and hope to meet more scrappers in my country through my affiliation with such a great on-line community.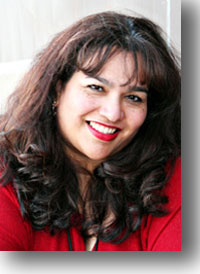 Linda Rodriguez
Hi, I'm Linda. I live in Corpus Christi, Texas with my husband and family. Since I was a child, I've loved taking photographs. I received my first 110 camera in elementary school and haven't stopped shooting since! When I was introduced to scrapbooking in 1998, it just seemed like a natural fit for me. Since then, scrapbooking has become a passion. My inspiration is derived from my family - our celebrations and our heartaches - and everything in between. Good photography, a strong sense of design, use of color and a well-told story are the cornerstones of my pages. I have been creating layouts for Kim since meeting her in June, 2005. I am proud to be a part of the Scrapbooks 'N Stickers Entourage and look forward to designing lots of great new projects for 2008!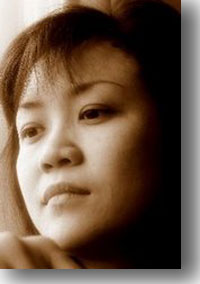 Irene Tan
Hi, I'm Irene, but more well known on line as Scrapperlicious! I live in Malaysia with my family. I have two children – a one year old and four year old. I started scrapbooking in 2005 and took a break in 2006 due to a complicated pregnancy. I have recently re-discovered the hobby and my love for stamping, inking and distressing. For me, scrapbooking is really about my life and my family as I love to capture our memories during every day life with them. I am so excited join the Scrapbooks 'N Stickers Entourage!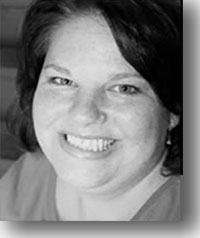 Roxann Walker - Entourage Coordinator
Hi, I'm Roxann. I live in Kansas along with my husband Ike and my four children Logan, Jensen, Griffin and Marinne. They are the world to me and my inspiration in all of my scrapbooking and paper crafting projects. I love stamping and combine it with my layouts and projects often. I love to teach people how to scrapbook and hope that it will lead them on a journey that they will treasure throughout their lives. I met Kim at a Creating Keepsakes Convention in Tulsa and from then on have been so happy to be able to be part of the Scrapbooks 'N Stickers Entourage as well as join her at some of the shows for 2008 for work and play. I hope to meet some of you personally and share my passion with you!!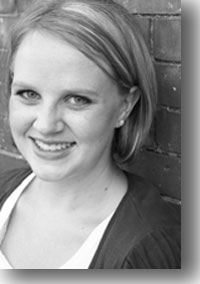 Amber Winward
Hi, I'm Amber. I am a stay at home mom of four and wife to my darling hubby for six years. I've been scrapbooking since 1997. I've become VERY serious, borderline obsessed with scrapbooking in the past four years. With my children and goofy husband, I never run out of inspiration for my projects! This industry is so vast and changes so often that I love being able to keep up with all kinds of new products and challenges through my work on the SNS Entourage. I hope you find inspiration in my layouts and projects and check back to see if often.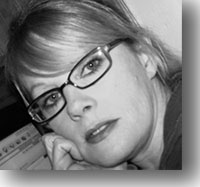 Lisa Voto
Hi, I'm Lisa. I am a forty something artist and a stay at home mom with a little home based on line auction scrap booking business. I am married to my best friend for over 18 years and have 2 stepsons that are the perfect fit with the 3 children that we have together. I started scrap- booking before there was such a thing. I was scrap booking back in 1988, using construction paper and markers. Then the boom of scrap booking appeared. In 1996 I was able to let my creativity take off. I was honored to design two scrapbook albums for a major company in 2005. I have a very unique style and I love to see what my brain will come up with. I enjoy making altered items, cards and layouts but my passion is making mini albums. It takes me just as long to make a 2 page layout as it does for me to make a complete mini album. When I look at my paper in my studio I never know what the theme will be until my cover is made. It is always a surprise. I hope you all enjoy my creations as much as I do and look forward to inspiring you as a member of the Scrapbooks 'N Stickers 2008 Entourage.